Bit sets for different users
The modular display stand for tools
PHandy and clearly arranged – this is not enough.
Here, the same applies as to the bit sets for different users: the development of this modular system focused on provision of different modules for different user groups: to each group its module.
The tool really needed
Put up easily and quickly
Clearly arranged – clearly described
At the moment, cobit offers 14 different modules of tools.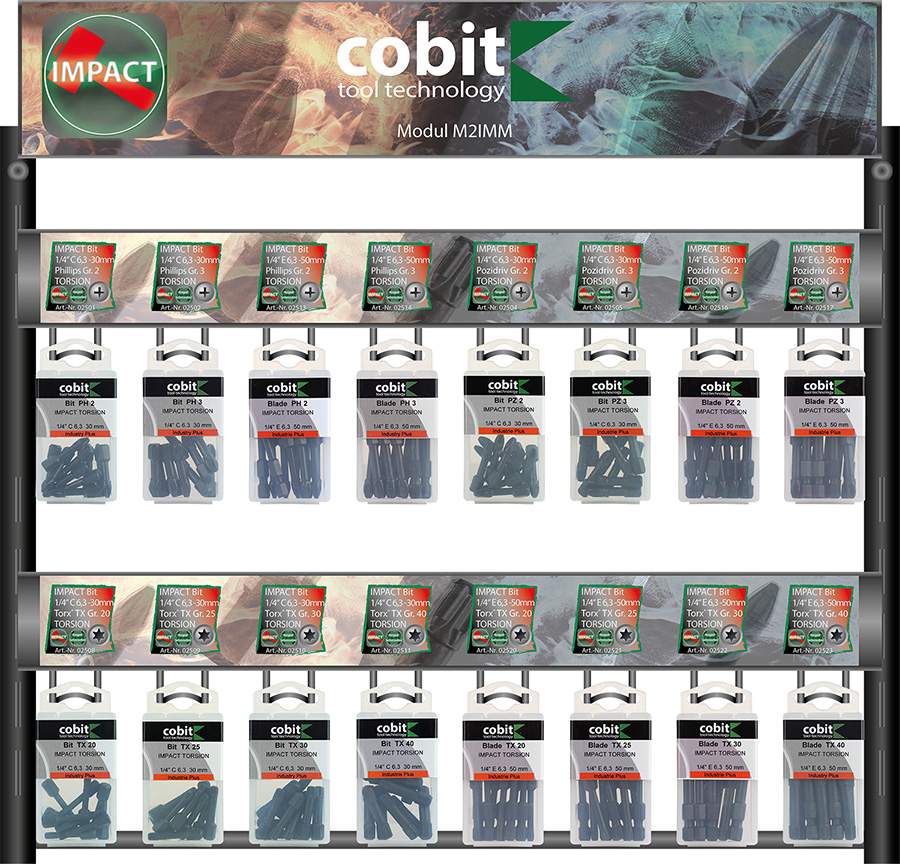 Extension of stock and service
After its relocation in 2017, cobit extended its storage capacity and put a new shelf installation into service in Summer 2018.
The new storage capacity fulfils a promise: within the scope of a yearly master agreement, OEM customers may call off their demand to get the goods within 24 or 48 hours.
For standard orders under the "cobit" brand, the delivery service at the moment exceeds 95 % (availability – delivery time 24 to 48 hours).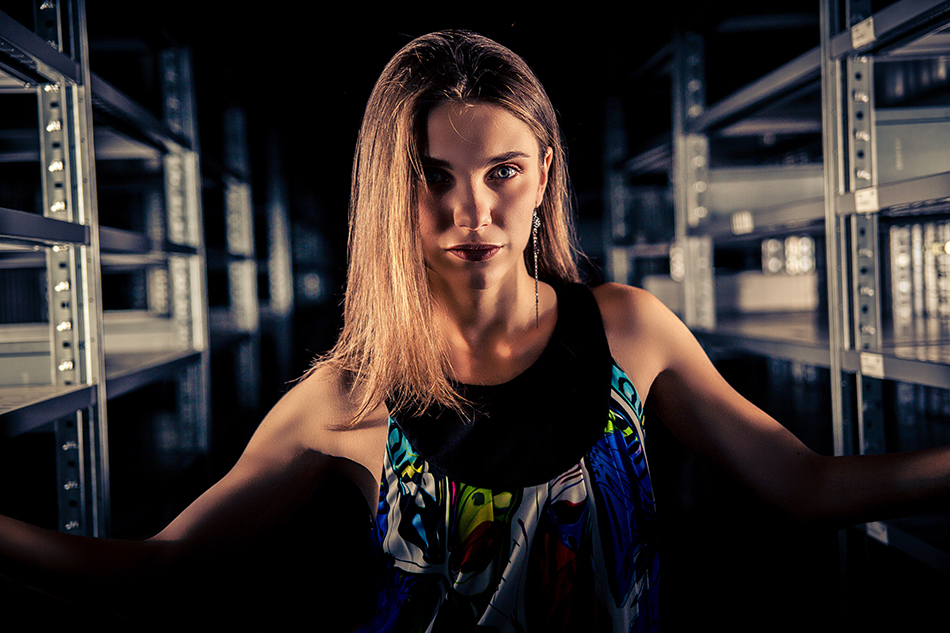 Complaints
Complaints never please. And whether justified or not, the end user expects an immediate and satisfactory solution. This is the reason why cobit follows to a certain degree the "never ask" method.
The user gets a new product free of charge, irrespective of the question whether the complaint has been justified or not. Far beyond 90 % are complaints which are not due to a faulty product feature.